7938 Calion Hwy • El Dorado AR • 870-748-2514
Horse Riding Lessons & Internships
Bar-J has over 60 years of combined equine experience. All of our students advance quickly and learn horsemanship from the ground up.
Safety First is our motto. We teach methods that make the individual safety-minded. We are traditional cowboys and we all wear cowboy hats, chaps and spurs. After years of experience we see that the cowboy apparel is a wonderful piece of equipment that was and is designed for the cowboy/girl. However, we do have helmets available for the students upon request.
Horse riding essentials we teach:
Approaching a horse on foot
Leading, feeding, stabling and hoof care.
Tack and saddle (equipment)
How to bridle and saddle
Round penning
How to sit a horse
Stop, go left, right and reverse
Emergency stop
Emergency dismount
How to fall (it's not if, but when)
Much more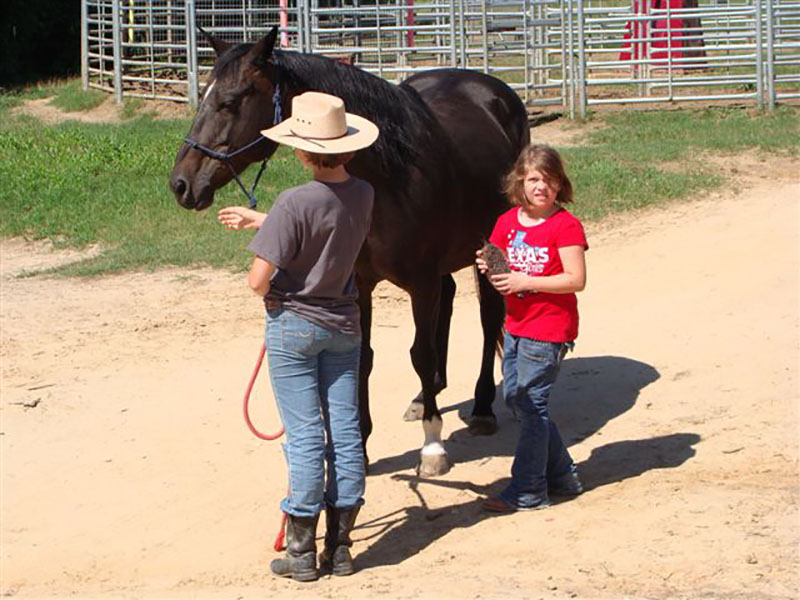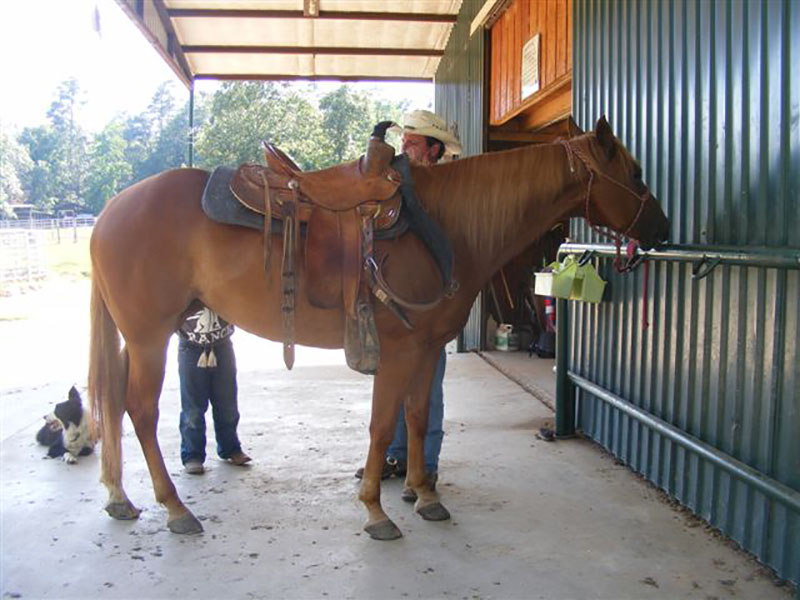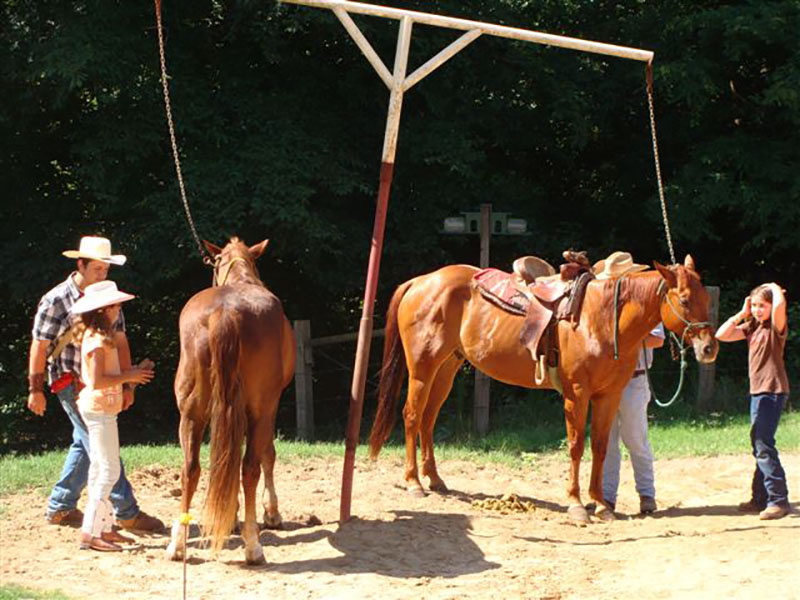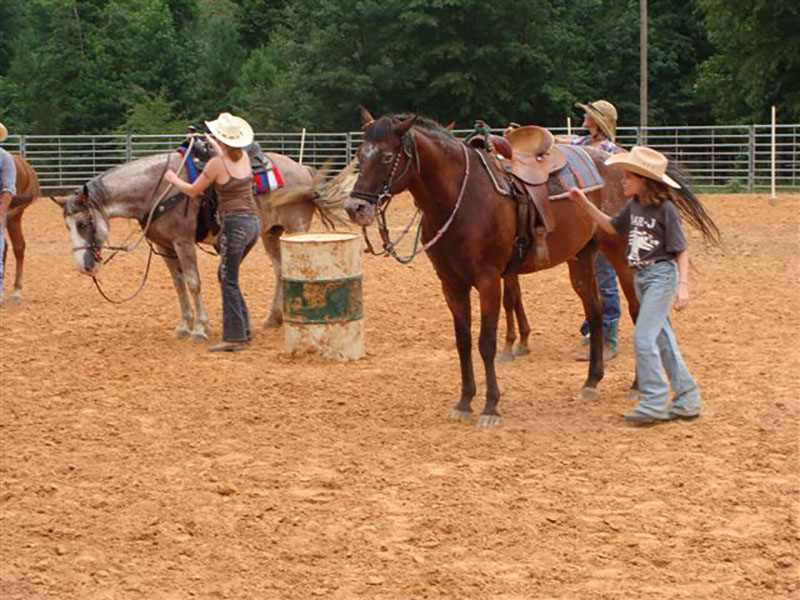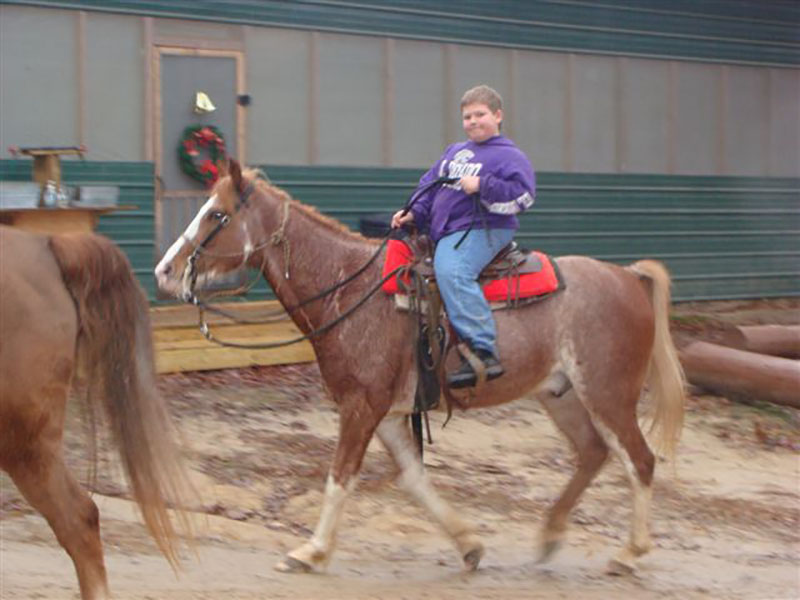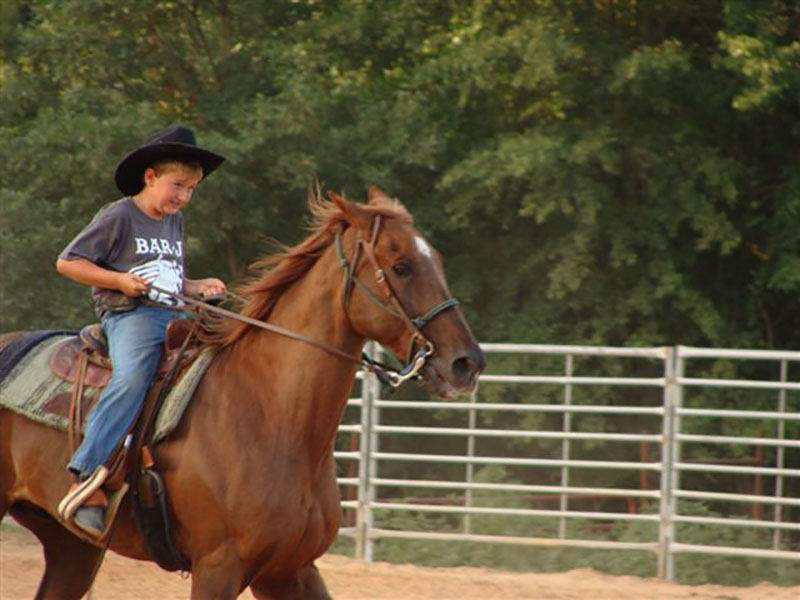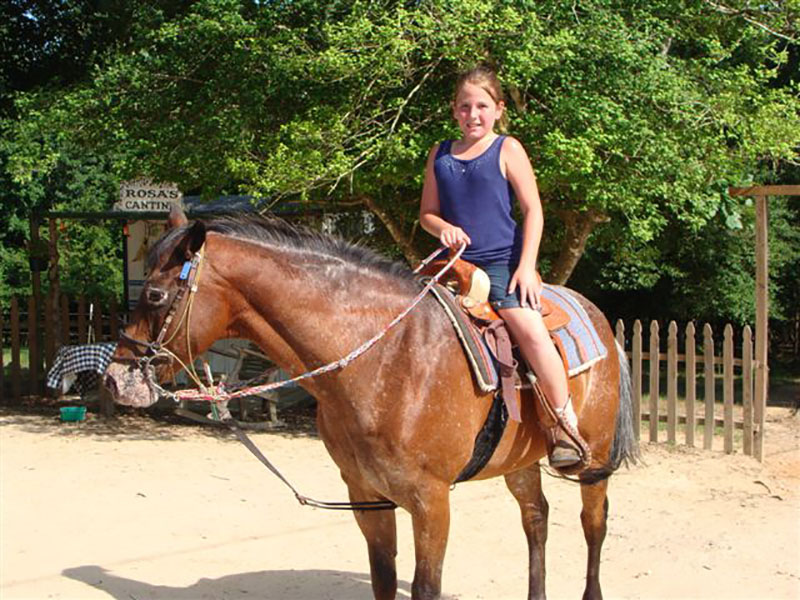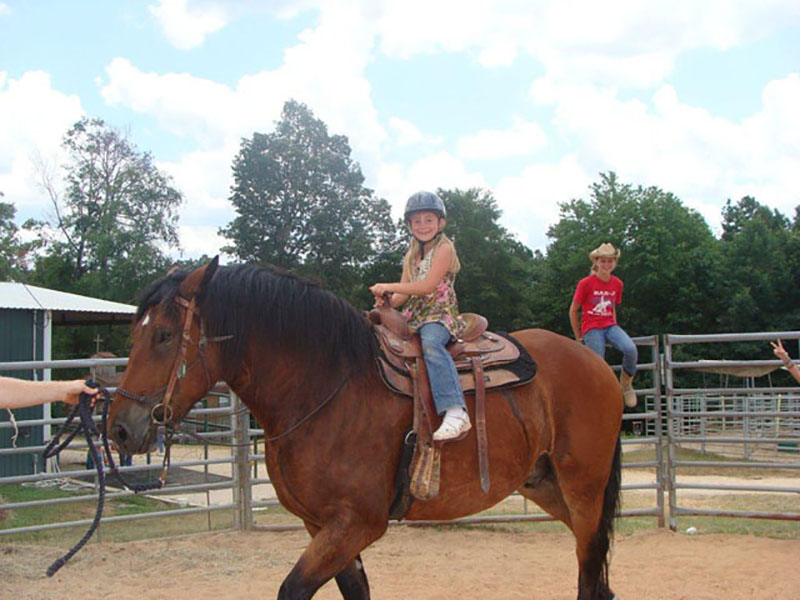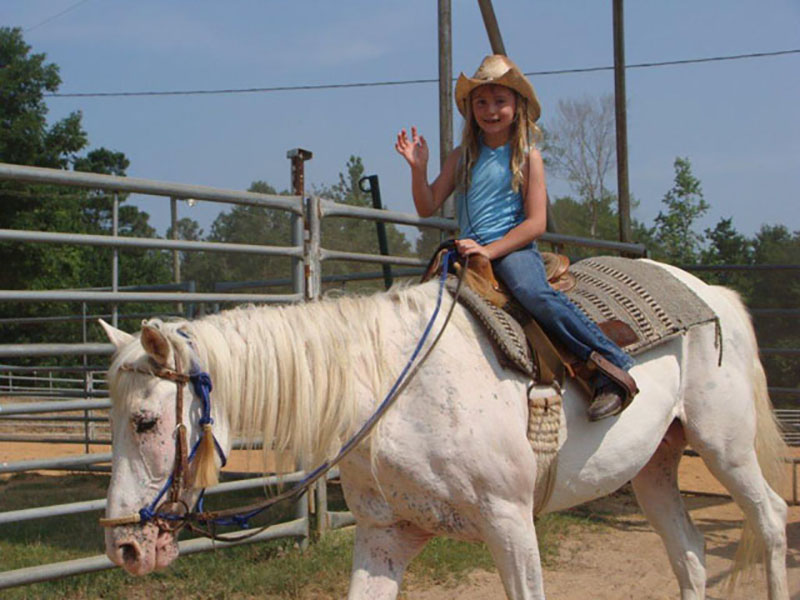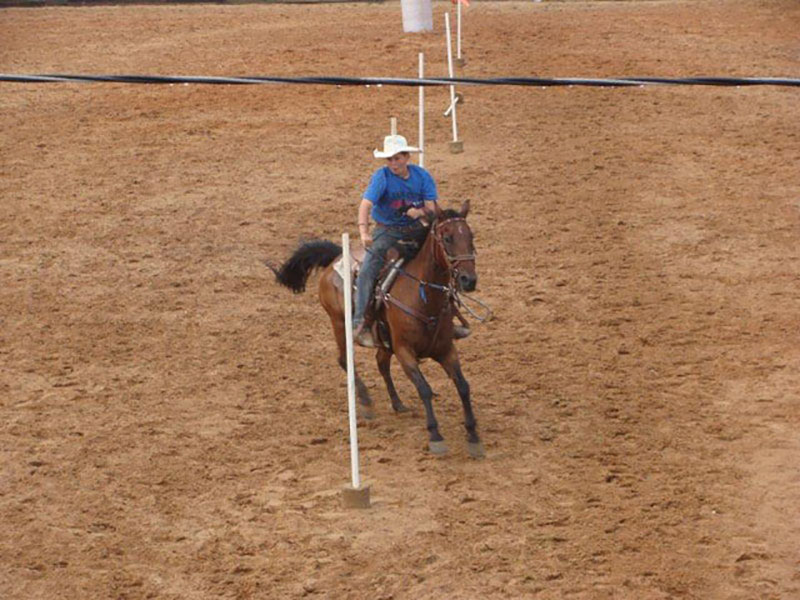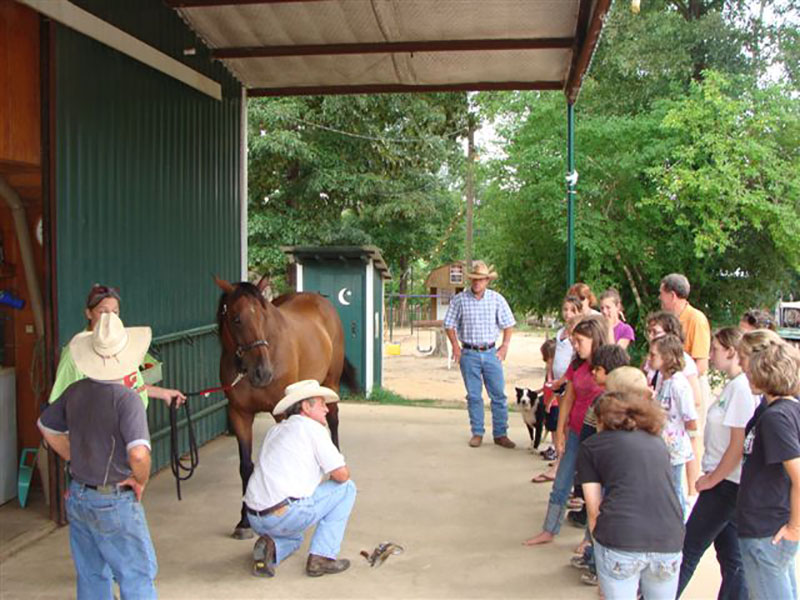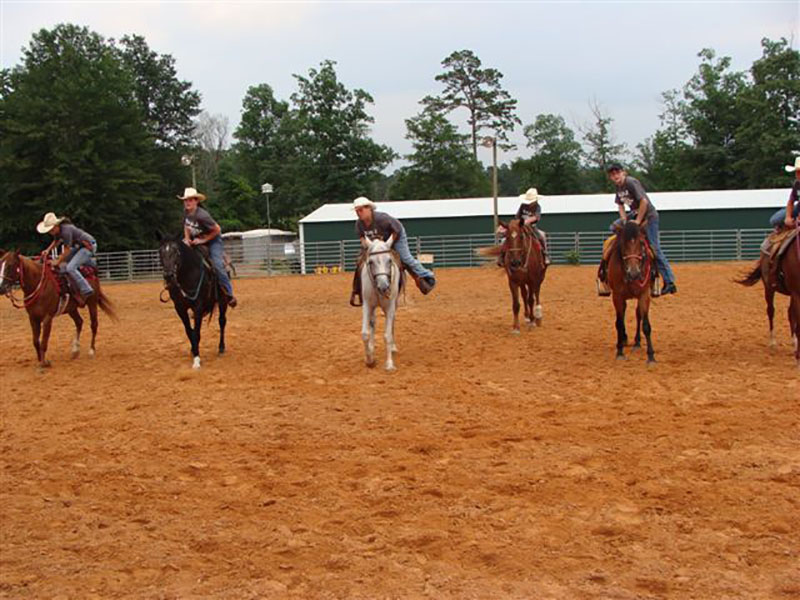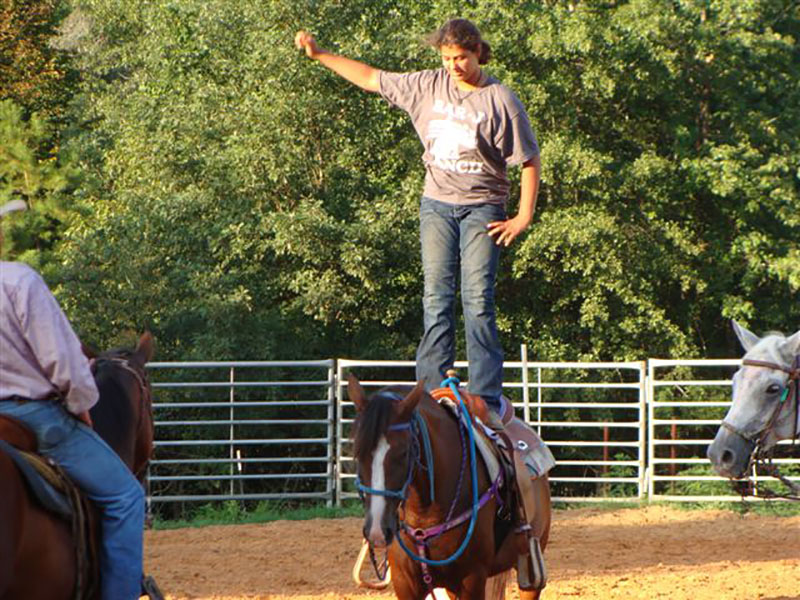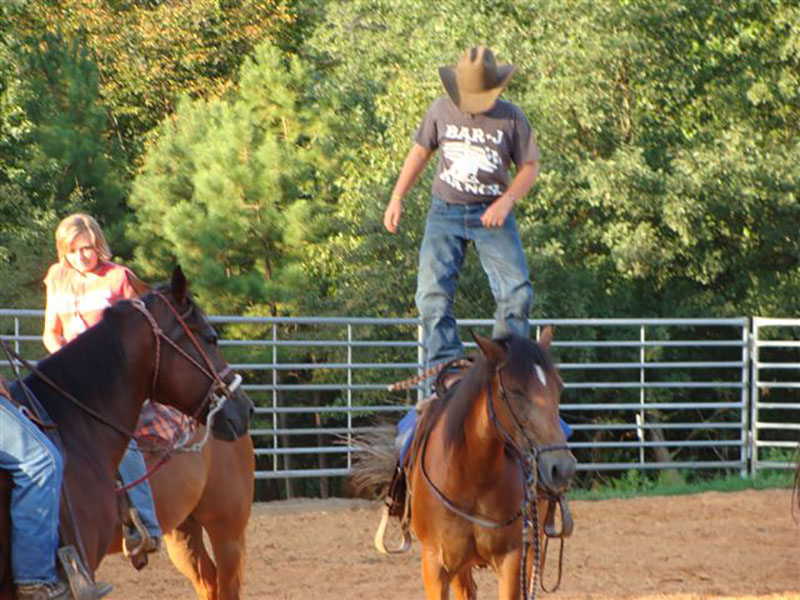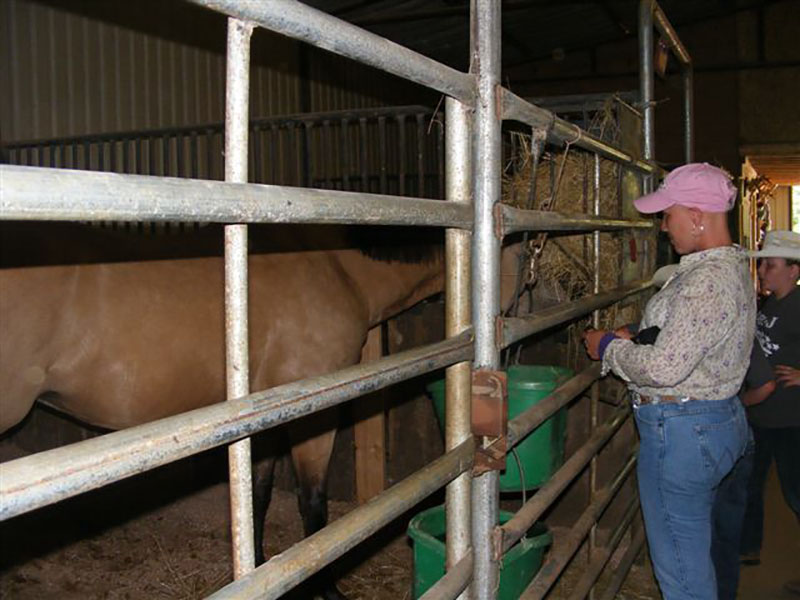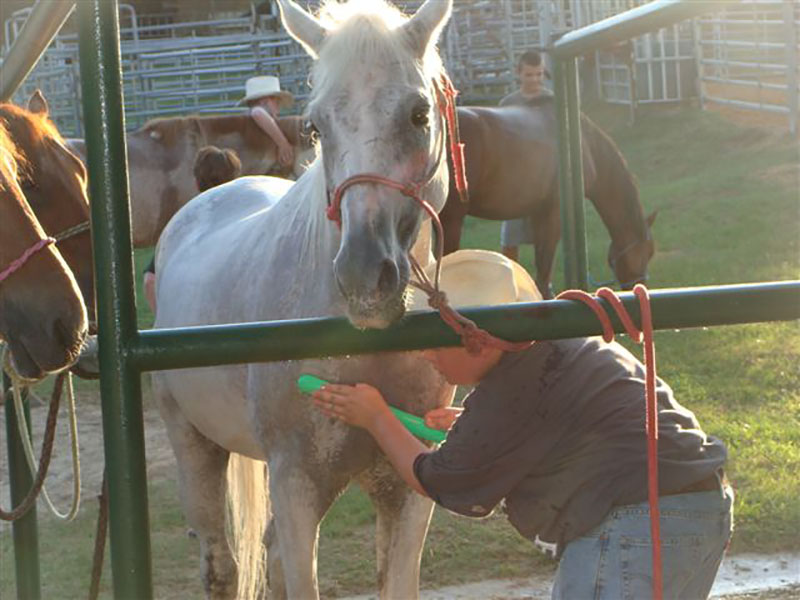 Advanced Horse Riding Internships
Nutrition
Working with a Farrier
Working with a Veterinarian
Worming
Cleaning hooves
Biting
Specialty Disciplines: reining, barrel racing, horse show events
Gaited horses
Much more
Note: Horses are large live animals and even the best can and are unpredictable at times. We are proud of the fact that our horses are some the most gentle and best around, but we make no guarantees.
Each student must sign the
Release of Liability and Participation Agreement
and promise not to hold Bar-J Ranch or any of it's help liable for any accidents. Each student must have their insurance coverage card on file with Bar-J Ranch.